Inquisitive – Innovative – Out of Tradition
Over 80 years ago, we were the first auditors in Bochum. Our consulting standards were the same then as they are now: No matter what challenges await our clients, we will develop individual and up-to-date solutions together.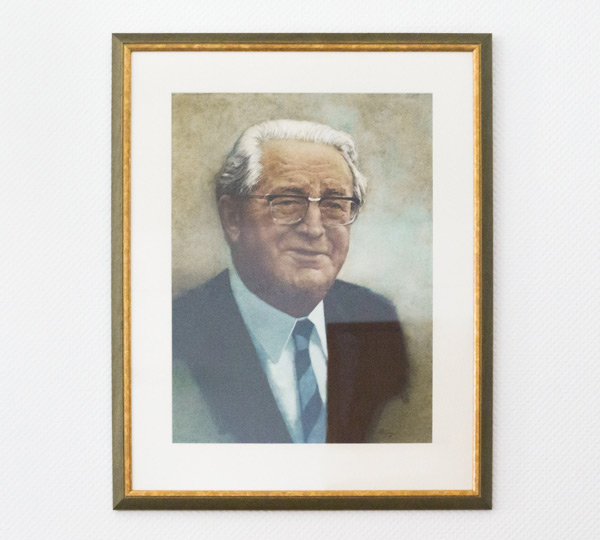 Gothentreuhand: Tax consulting and auditing with family reliability and tradition
In the Ruhr area, tax consulting and auditing have been connected with the name Gothe since 1936. Heinrich Gothe successfully built his business on his experiences as a tax inspector. He changed sides, becoming the first auditor in Bochum and a reliable contact for entrepreneurs in the region. Four of his six children later joined the family business and, under the name Gothentreuhand, cemented our position as a tax consultancy and auditing company with family reliability and tradition for businesses and private individuals.
Today we are still a family business. Not only because the fourth generation of Gothe now supports entrepreneurs from the Ruhr area, but rather because we work trustfully as a team to achieve the best results for our clients.
Part of a Whole
Both our partners and our employees see themselves as part of our family business and take pleasure in our work. This tradition also means that we critically examine ourselves. For this reason, every tax declaration and every financial statement is reviewed by a partner.
Continuity and Sustainability
We don't measure our success from one year to the next, but based on long-term satisfaction of our clients and employees. For us, especially in fast-paced times, continuity is therefore a basic requirement. The extremely low fluctuation of our employees and partners as well as substitute arrangements guarantee continuity in our work for our clients. Our clients have two main contacts (a partner and a professional), but during holidays or illness, another contact familiar with the client is always available.
One Contact for Every Question
Due to our holistic consulting approach we provide support to clients from various fields. This includes businesses in various sizes and legal forms – from individual companies up to large, internationally operating corporations. These are active in trade or the production industry, provide various services, are in liberal professions or manage real estate. Likewise we support private individuals and provide answers to the various questions that can arise. One further field we are active in is consulting associations and foundations.
"Anything that can be digitalized will be digitalized."
In large corporations digital accounting has been reality for quite some time. For a long time, however, the solutions were too complex, too cumbersome and often simply too expensive for medium-sized and small companies.
Over the past several years we have had positive experiences with a web based solution of DATEV. The program is called "Unternehmen Online" (Business Online) and can help your business use the advantages of digital accounting in a relatively uncomplicated way.
We are happy to present how accounting can be run digitally and support you during the transition from analog to digital. Because only a well thought out process is a good process, in the past as in the present!